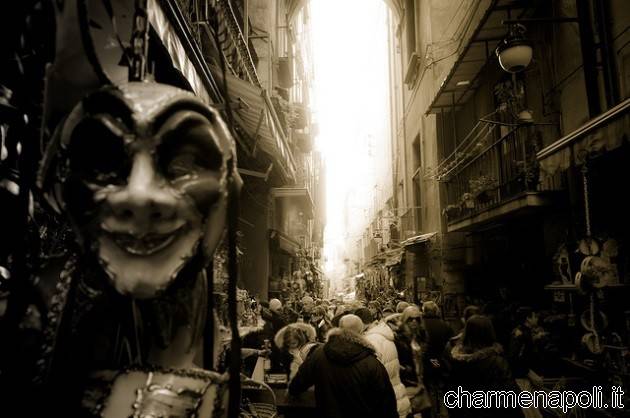 Stories of ghosts, old abandoned buildings and wandering souls.
As for myths and legends, the city of Partenope is particularly prolific, as evidenced by the extensive program of tours promoted by the "Palaces of Spirits: cultural and tourist routes between the sacred and the esoteric", organized by the City of Naples with the Foundation Universal Forum and the Academy of Fine Arts, which will take place in Naples, June 21 to 30.
The main theme of the event is the sacredness, contaminated by echoes of an esoteric never faded that inhabits every corner of the ancient capital of the Kingdom of the Two Sicilies.
Feeling undoubtedly acknowledged by many citizens of Naples and in particular by Annamaria Ghedina journalist, author of the book "Ghosts in Naples", hence the idea to exploit this "peculiarity" of the Gulf cities to make it more attractive.
[charme-gallery]
A symbol of the event will be the Palace of the Spirits, dating back to the Roman Nymphaeum century BC, unique in the world which is located in Marechiaro, a few meters from the famous "Fenestella" in the Archaeological Park of Posillipo, but many others will be the routes, to nothing short of impressive, proposed the interesting review. Let's see them in detail.
Do not miss the magnificent appeal Convent of San Domenico Maggiore, and with it the Museum of the Treasure of San Gennaro, which match paths from Piazza del Plebiscito, Castel dell 'Ovo. And again, space walks narrated in Bosco di Capodimonte, and guided tours to Decumano Maggiore. In conclusion, finally, here is the route by boat from the bay of St. Basil the Gaiola.
In short, a tempting opportunity to learn and discover the many faces of beautiful Naples and be captivated by the swarm of restless spirits that inhabit it and its charm "cursed."
"The Palaces of Spirits: cultural and tourist paths between the sacred and esoteric"
Naples, 21-30 June 2014