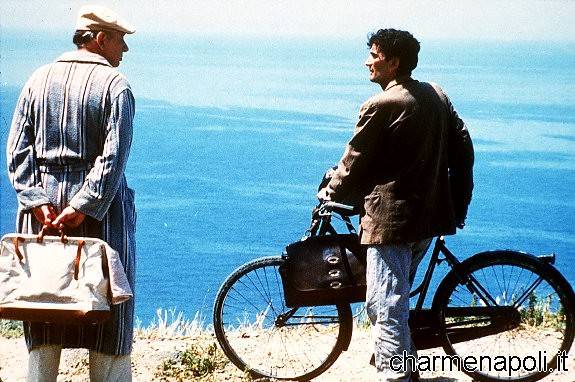 The green island pays homage to the great Massimo Troisi, on the anniversary of his death. Tuesday, July 1st, the Ischia Film Festival, promoter Cinetourism in Europe, will propose locations for the film "Il Postino" with an application for smartphones and tablets that will be officially presented during the proceedings of the XII International Conference on Cinetourism to be held in Ischia, on 1 and 2 July, in the splendid setting of the Aragonese Castle and the Tower of Guevara.
[charme-gallery]
Through the application , moviegoers will be able to imagine being in places that were the exceptional location for the set of the famous film directed by Michael Radford and based on the novel by Pablo Neruda.
It is not difficult to perceive the melancholy romanticism that surrounds the island of Procida, listen to the waves crashing against the rocks of the sea, the noise of the wind and the rustle of the wild nature of another magical island, the protagonist of the film which is Salina.
It is "A fitting tribute to an extraordinary character who promoted Italian cinema through this film two locations in southern Italy that have become destinations cineturisti from all over the world" said the  festival director Michelangelo Messina.
"Il Postino" was the last film written and recited by Troisi . The actor was, in fact, ill and would have to travel to Houston, in the U.S., to undergo a transplant, but chose to do the film. Before we started shooting , Max explained: "I do this film with my heart" and so "Il Postino" became his moral testament.