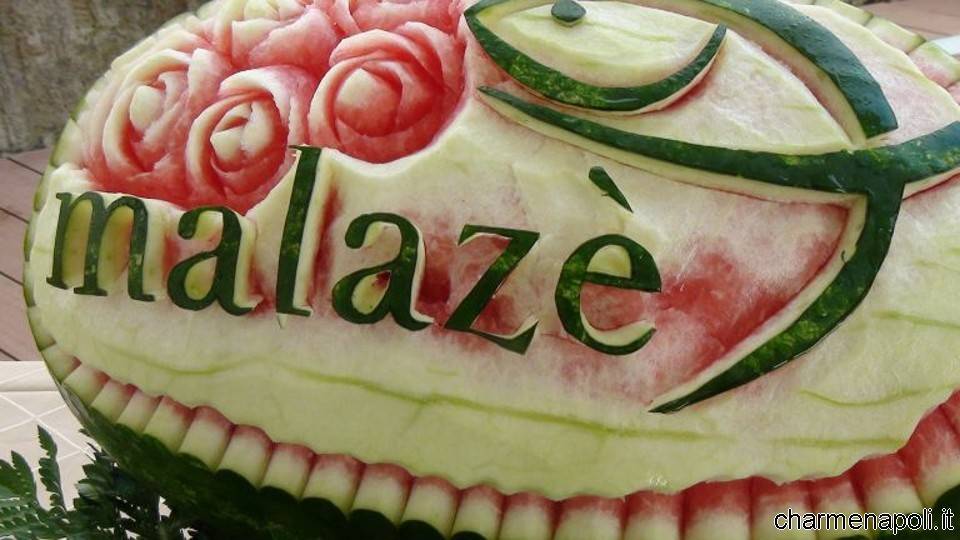 There is waiting for the preview of the ninth edition of Malazè, the event EnoArcheoGastronomico of Campi Flegrei, which will be held at the Hotel Cala Moresca of  via Faro at Miseno (Naples).
The event is scheduled for Tuesday, June 17 at 17.30 and will be reserved for reserved for insiders, journalists and bloggers in the food and wine sector.
For the occasion, will unveil the new program that will develop during the next program from t 6 to 16 September in Pozzuoli, Bacoli, Monte di Procida, Quarto, Procida and Naples.
To lend their face to the initiative of the "good" of the Campani, will be four (plus one) testimonials exceptional Rosanna Marziale, the chef at the restaurant Le Colonne of Caserta and Michelin Star; Marianna Vitale, chef at the restaurant Sud  and Michelin Star; Gino Sorbillo, owner of the historic Neapolitan pizzeria "Sorbillo" Courts; Manuel Lombardi, owner of the farm "Le Campestre" Castel di Sasso (Caserta), and Rosario Mattera, founder and organizer of "Malazè.
To moderate the meeting will be Santa Di Salvo, food and wine journalist of "Il Mattino". The guests of the round table will tell their stories and the way they have managed to carve out a role in the regional and national combining tradition and innovation. The audience will be involved in the debate and will be encouraged to ask questions to the guests.
[charme-gallery]
"The ninth edition of Malazè says Rosario Mattera, big surprises in store for malazenauti. As always, the association will offer 6 to 16 September a rich program of initiatives aimed at an audience interested in the land, the environment and culture; all in conjunction with food and wine. This year, however, we will promote an important initiative that will involve the local community not only in September but for the whole year. It is necessary to structure, consolidate and institutionalize the great human heritage of the Campi Flegrei every year from his best during Malazè. It is our intention, however, to go further and during the preview of 17 June we will also present this proposal. On this occasion we organized a storytelling with some characters that represent the "good" of our region. Journalists and the public can learn about the history of those who managed to reach important goals, starting from the bottom. The large participation of journalists and winefoodbloggers that you are crediting in these days for the preview shows the interest that arouses our event year after year. "
After the event, tasting local dishes, with the presence of more than 22 companies in the catering business and gourmet flegree, every restaurateur will be accompanied by his local producers, and wine tasting doc Campi Flegrei with the participation of 23 wineries of areal local wine.
Ninth edition of Malazè
June 17, 17.30
Hotel Cala Moresca, via Faro, 44, Miseno, Bacoli (Na)