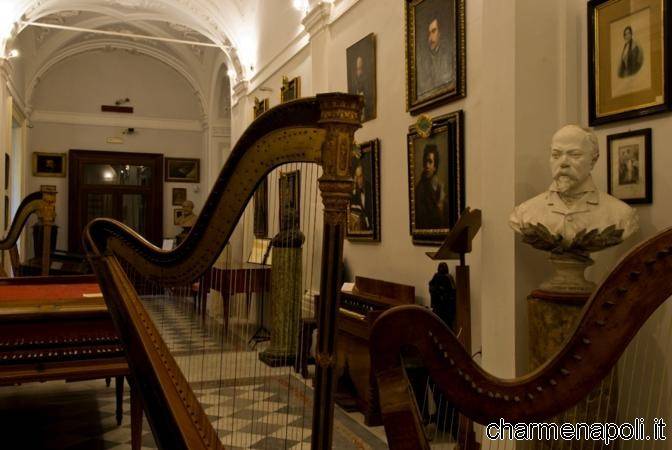 The neapolitan capital is preparing to celebrate the European Music Festival.
The festival, founded in France in 1982 to celebrate the summer solstice, which takes place June 21, has spread from there throughout the world thanks to the support of the Association Music Festival.
And the big event arrives this year in the city of Gulf, always been the cradle of all the major art movements.
But we see in detail the program of events dedicated to the seven notes.
For the occasion, having places in the city will be held free concerts, starting on Friday 20, with a preview of the exhibition, until Saturday, June 21.
To open the music festival on Friday he will be students of the center of musical education via Imbriani who will perform at the headquarters of the institute at 17.00, followed by the evening, the event moves in the historic center of Naples, in Piazza San Domenico Maggiore at 21.00, with the musical-theatrical show "Who's afraid the big bad wolf", with sound improvisations, edited dell'Isfom (Music Therapy Training Institute) in collaboration with the associations "Echoes of the Mediterranean" and "Theatre of the soul".
[charme-gallery]
Still, it continues with the events of Saturday, really missed.
The day starts in the best way, with the appointment in the halls of the cultural cultural Domus Ars that from 10.00 to 20.00 on a journey into the dynamics of folk / ethnic stringed instrument by Domenico Scarlatti Association.
Space then the music, combined with the technology lab The Producer, who will reveal the techniques on how to make music with the iPad, with free admission to the Academy Nut by reservation.
And certainly among the many places that host music festival, could not miss the Conservatory of San Pietro a Majella where from 16.00 to 20.00 there will be a meeting of Stravinsky, Naples and the Neapolitan school.
Still, music non stop, from 18.00 to 24.00, at the Palazzo Grenoble where there will be multiple dialogues between French musicians and Naples.
But it did not end there because the sweet notes of the show will resonate even in the Basilica of San Giovanni Maggiore, where young artists will perform, as will happen to the Canottieri Club of Molosiglio that will be flooded by the notes of the jazz concert coordinated by former students of the Conservatory of San Pietro a Majella music, sponsored by the National Library of Naples.
Finally closes the season with an exceptional location, the Vesuvius National Park where thanks to the project of the non-profit organization Synapsis will be staged with John Mauriello Trampetti Patrick, Marco Zurzolo and Gennaro Venditto.
European Music Festival
20-21 June, 2014, Naples
About: http://www.festadellamusica-europea.it/