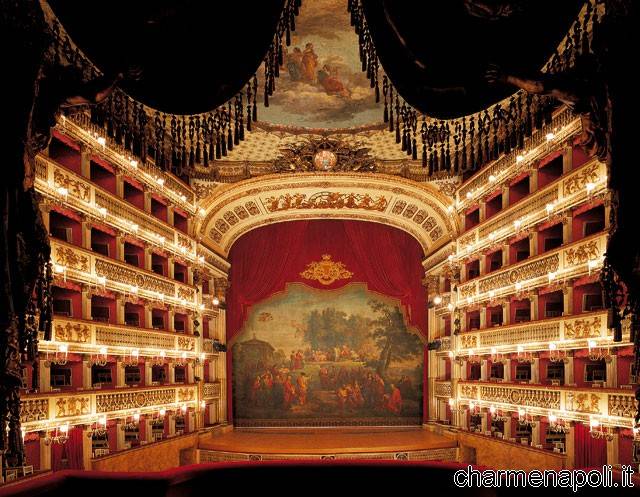 The Neapolitan summer is tinged with the diverse musical sounds that are preparing to invade the major parks, arenas and stages of Terra Felix.
But first things first and explore the many appointments with the seven notes in the program in Campania during the months of July and August.
It starts Friday, July 11 starting at 19 in the Archaeological Park of Suessola, Antique Riullio sources of Acerra.
The performance will be a real musical tribute that Enrico Ciotola, with the violin Giovanna Grieco, wanted to dedicate the Ancient Sources Riullo, a place of extraordinary beauty long forgotten, left to themselves, defaced by artificial elements and not in consonance with the nature of the place. The sonata is dedicated to the ancient source from which water would flow is said to be miraculous. The sound of the violin will be accompanied by the blowing of the wind and the rustle of the trees. And 'contamination between music and nature that is born, in fact, "Sonata in Riullo" art project given birth by the Academy of Fine Arts in Naples.
We move from Acerra in Caserta. At Marcianise in particular the scene of another anticipated event: the one with the Jazz in July which will be held as usual in the spaces of the  Mall Campania place chosen to host many national and international artists until July 31, with performances free and open to the public.
[charme-gallery]
And for those who love the classic opera production, the Massimo Theatre Naples offers San Carlo Opera Festival with "Cavalleria rusticana" scheduled for Saturday, July 12 until Saturday, Aug. 2, "Madama Butterfly" from Sunday 13 to Saturday, July 26 and "Zorba the greek", from Friday, July 18 until Friday, August 1.
Among the extensive range of musical events during the summer could not miss the Mostra d'Oltremare that  is experiencing a significant number of visitors thanks to the project of the Island of the passions. The green polo Fuorigrotta, in fact, has included in its circuit the International Festival of Street Artists Art'in Show which will be staged on July 11.
The exhibition organized by Circ'Arena in partnership with the cultural association "Elephants" and the circus company Spanish "La Finestra Nou Circ", will transform the external avenues of Overseas Exhibition on stage for dozens of buskers, artists who will perform free .
Finally, in the historic Piazza Mercato in Naples, July 14 there will be a Concertone to the land of fires, with the aim of institutions sensitized on this tragic emergency.
Turns on stage many artists, including Marco Zurzolo, the ecoband formed by Maurizio Capone & Bung Bangt, Dario Sansone, Marcello Coleman, Mariotto Maylon, and many others.
Friday, July 11, 2014 from 19:00
"Sonata Riullo"
Archaeological Park of Suessola, Acerra
Until 31 July 2014
"Jazz in July"
Centro Commerciale Campania Marcianise, tel: 0823696037
12 July-2 August 2014
"San Carlo Opera Festival"
Teatro di San Carlo, Via San Carlo 98, tel. +39.081.7972111
July 11, 2014
International Festival of Street Artists Art'in Show
Show overseas, via John Fitzgerald Kennedy, 54, Naples
July 14, 2014
Concert against the land of fires
Piazza Mercato, Naples