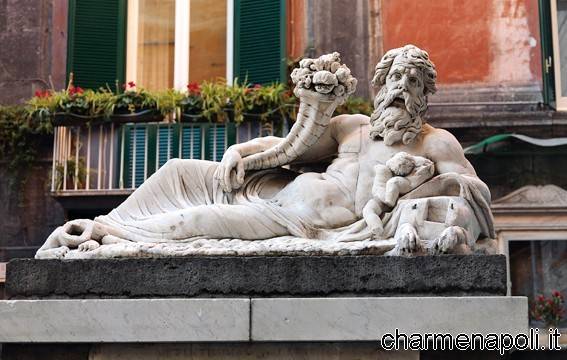 The statue of the Nile has definitely put his head in place, it is appropriate to say now that the restoration work carried out at the expense of the citizens is finally finished.
And so the celebrations that will take place in Naples, in square Nile, Saturday, November 15 at 10.30 am with a press conference to explain his work.
Followed at 11.30 will be unveiled to the public and opened the monument and finally at 12.30 there will be a concert by the Carabinieri Regiment Marching Band X Campania in Piazza San Domenico Maggiore.
On the other hand, the occasion is solemn and deserves proper attention, it should be remembered that well over 2,200 people, with the support of Carmine Masucci, director of the monumental complex of the Museum of San Severo Chapel, and promoter of the "Committee for the restoration of the Statue of body of Naples"and the fund-raising campaign titled "Let's settle down", contributed to the project to return to the capital of Campania's famous artwork depicting the personification of the Nile god.
Recall that, after more than fifty years, the sculpture will return integrates also the head of the sphinx, which was detached and stolen from the body of the work during the sixties.
[charme-gallery]
And just recently the head was found in Austria by the Police from the core of the Carabinieri for the Protection of Heritage and returned to its rightful owner.
And if today we can admire it in all its splendor must thank especially the Italian and foreign donors who have made a great little financial support for the work and left their names written on a card that will be posted online in the coming days.
"Presentation of the statue of the Nile"
Saturday, November 15th 10.30 to 12.30
Piazzetta Nilo, Piazza San Domenico Maggiore