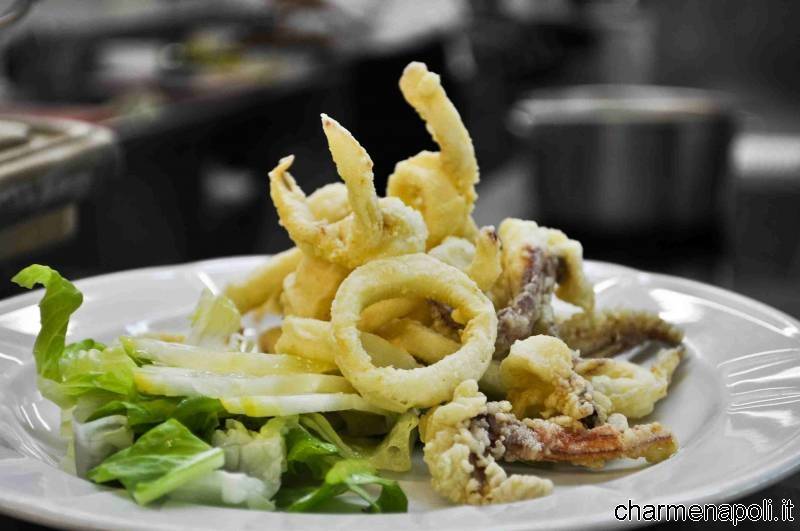 Culinary art and a passion for the great Caruso unite and delight in two houses of taste of rare beauty, the Caruso Museum Restaurant and the restaurant and pizzzeria La Basilica.
Thanks to the owner's profound admiration of the famous tenor, with the first, Paolo Esposito decided to found a small museum in honour of Caruso a few paces from the tables, allowing lovers of fine cuisine to appreciate memorabilia and belongings of the famous Neapolitan singer while enjoying a spaghetti dish or a seafood salad.
The tribute is a fine accompaniment to the exquisite meat and seafood dishes of the chef which combine simplicity and elegance. A guarantee of quality and excellence for the most demanding palate.[charme-gallery]
Paolo Esposito's flair, though, went further and he started a second temple to culinary arts, with typical Mediterranean cuisine, La Basilica, near the central Piazza Tasso in Sorrento.
Its connection with local flavours is most evident in the various compositions of dishes proposed: from meat and fish to vegetarian, and the extraordinary pizza, the emblem of "made in Naples" in the world. Lovers of good wines will find a real treasure here, thanks to the rich cellar with more than 1700 labels and the expertise of the sommelier.
Ristorante Museo Caruso
via S. Antonino 12, Sorrento (Na)
tel +39.081.807.31.56
www.ristorantemuseocaruso.com
La Basilica Ristorante Pizzeria
via Sant'Antonino, 28 – Sorrento (Na)
tel +39.081.877.47.90
www.ristorantelabasilica.com