Since the late 1920s, the Marra family has respected the tradition of roasting coffee beans over ax cut wood, giving the coffee a unique and intense flavor.
Thus, the best coffee beans speak Neapolitan. The raw coffee beans are sent directly to Naples from the top five countries in the world for the production and quality of their coffee beans. Painstakingly selected, the beans respectfully follow traditional roasting methods in order to offer the best of themselves.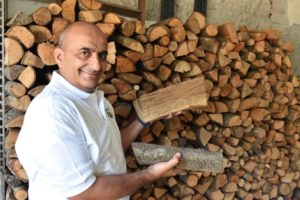 This is what the Neapolitan company Italmoka, has been doing for over a hundred years.  Tradition wants that the coffee beans are to be toasted in an ancient oven with a wood-fired boiler. But not just any wood. Only the shrubs of three particular trees can be burned.  Not  only, to fully respect the beans that come from overseas, the wood must be ax cut, as the use of the electric saw is absolutely forbidden.  In the ax cutting process, the tree resin remains intact and it is not lost, keeping the aroma of the wood and its power over the coffee intact.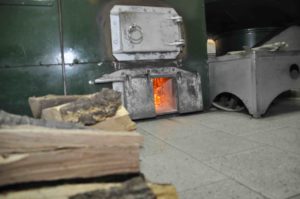 Thanks to the respect given to the traditional methods used in processing, plus the highest quality pods, the consumer is immediately aware that  the aroma the Italmoka coffee releases is unique. Its taste is more intense. An artisan flavor, kept alive by the Marra family. Coffee beans for cafes and restaurants, coffee powder and pods for home use are available. The whole Italmoka production always has the unmistakable taste of tradition. In fact,  Italmoka coffee is not produced for large retailers, in order to guarantee its high quality. So,  if one desires to taste Italmoka coffee at home or in the office,  a simple click is sufficient.  Please refer to the "online purchases" section, which can be found on the italmoka.com website.
Italmoka
Via Tiberio 75, Napoli
Tel. +39.081.239.47.00
www.italmoka.com
Facebook Italmoka Srl