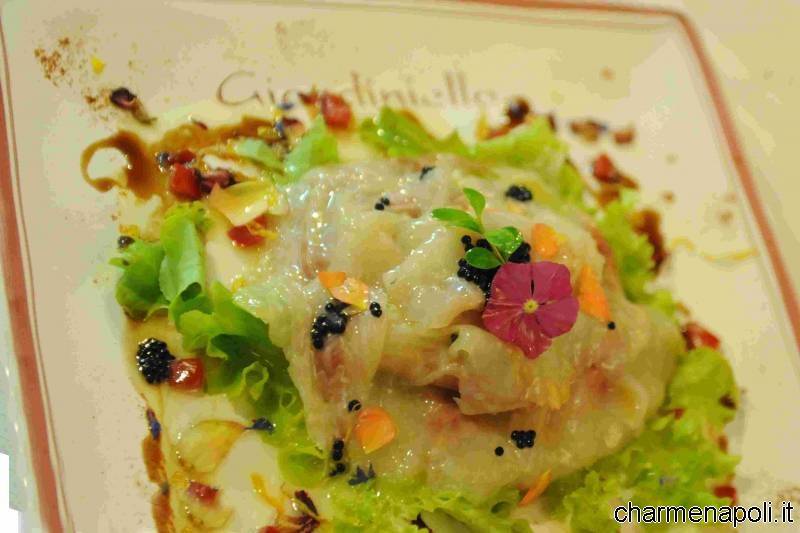 In the beginning was the garden and Francesco Di Bianco's pizzeria. Later, with his wife, Nunziatina Celio, he would offer a selection of richer dishes based on fresh local fish, dairy products and seasonal fruit and vegetables.
Freshness and authenticity are still bywords for Ristorante Giardiniello. In this corner of paradise, hidden away in Minori (Amalfi Coast), fish is the king of the table: the day's catch is prepared, salted, grilled or al carpaccio, and coupled with pasta or vegetables.[charme-gallery]
There are also meat dishes, with stand-outs like fusilli minoresi, courgettes and grated provolone del Monaco cheese, and N'dudderi, flour and ricotta gnocchi with ragout and smoked provola cheese. Guests can also choose pizza, also by the metre. For wine lovers, the cellar offers a wide range of regional and national labels.
The Mediterranean garden and the warmth and politeness of the staff make the Ristorante Giardiniello a perfect setting for a perfect culinary experience.[charme-gallery]
Ristorante Giardiniello
Corso Vittorio Emanuele 17 – Minori (Salerno)
tel. +39.089.877050
www.ristorantegiardiniello.com
Open hours: h.12-15/19-24
from April to October: all days