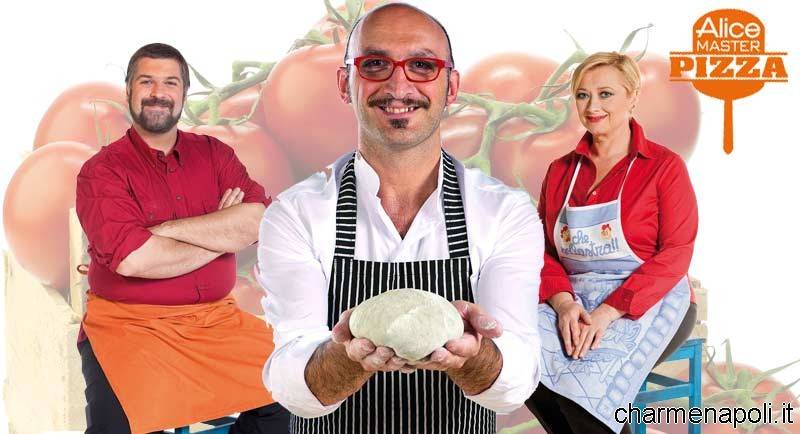 Over 300 types of pizza, 60 competitors, 80 challenges, 22 episodes, and many chefs and special guests for a race by insiders, which counts more than ever, the ability, the experience and the raw material used. Are the numbers of Master Pizza, the new format aired on channel Alice, visible at 221, digital TV, which airs on Saturday in the early evening, at 9:30 pm, starting on 7 February. The challenge to elect the best pizza in Italy will take place in the city of Sorrento. The Pearl of Coast, in recent days, has hosted, in fact, the entire "team" of the program arrived in Sorrento Peninsula to visit places, choose locations and learn more about the culinary excellence of the territory.
To accept it, the mayor Giuseppe Cuomo and the commissioner to Events, Mario Gargiulo.
Alice Master Pizza, produced by Lt Multimedia Group, publisher also channel Leonardo, Marcopolo and Nuvolari, is in fact sponsored and supported by the City of Sorrento.
The coastal town is also the pizza maker Antonino Esposito (at the center, in the photo) one of the three judges of the contest, along with Cristina Lunardini, (to the right), chef and consultant in the restaurant industry, and Sergio Maria Teutonic (to the left)
executive chef and expert taster. Leading the program will be Ivan Bacchi, film and television actor: he had the task of leading the jury and competitors from the first to the last episode, which will see the announcement of the winner.