NAM43 is no secret but alphanumeric code is the cute acronym for Napoli Amore Mio and 43 is simply the way of Constantinople street where it is located. NAM43 is a new restau bistro which will be inaugurated Saturday, April 22 in Naples, where they will be offered aperitifs new style with tapas and finger food alongside typical Neapolitan dishes, some of them also with a modern twist by chef Lorenzo Mosca, with minor variations on the theme all to enjoy but always respect tradition.
Many products in the home NAM43 especially Felix Earth. The kitchen will, however, also guests of other regions in particular Sicily and Apulia products. All excellence and chosen according to their DOP, DOC, DOCG and IGP.
This not only for the wine list, which will be particularly provided, but also for fresh cheeses, seasoned, goat or cow and for the meats that are sliced strictly flywheel. A must in their proposal, will the seasonality. And that will cover most of the vegetables. There will also sea products, ones that both color and embellish and give flavor to the Neapolitan table always. The environment offers a quiet and relaxed atmosphere, between the home and the fine, which combine elements typical of the Neapolitan places, with lots of wood, but with a hint of modernity, and especially a lot of good taste.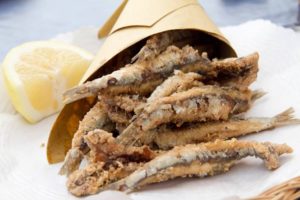 NAM43, Naples Amore Mio aims to become a new landmark of the Neapolitan catering to both the Neapolitan doc is for the many tourists who flock to the historic center of Naples.