Typical Mediterranean flavors in this typical dish of the island that the Emperor Tiberius chose among its resorts.
The recipe of spaghetti alla chiummenzana has its roots in Capri where as a land sauce with simple and familiar flavors, has its long history. The origin of the term "chiummenzana" comes from the Italian crew, but a special crew though. Closure, in fact, was that part of the crew that was on the ground waiting for boarding. And the ingredients that make up this particular dish are all terrain and only if you were on the mainland you could get fresh fresh.
So waiting to take the sea, it seems that some of these sailors or fishermen had used the habit of preparing this specialty, the spaghetti at the closure. Translated should be "in the way of fishermen". Obviously with this sugo there are so many pasta that can be seasoned out of spaghetti like bucatini and in other cases also paccheri and ravioli capresi.
Ingredients for 4 people. 400 gr of spaghetti drawn to the bronze. 400 gr fresh tomatoes preferably from San Marzano. 100 gr of black olives from Gaeta. 1 glass of evo oil. 2 cloves of garlic of mountain. 50 gr of capers. 1 dry chili pepper. 1 tablespoon of oregano. A parsley bundle. Black pepper in grains.
Preparation of spaghetti on chiummenzana.
In a small, low pan, with the bottom full of Evo oil, fry the finely chopped garlic cloves if you want to leave them in the sauce. Alternatively, crush them with the palm of your hand and bruise them, eliminate them. Along with the garlic you will also have the chopped chili pepper. Add garlic immediately to the drizzled olives cut into chunks and dried capers under running water. Take a maximum of one minute to avoid burning the garlic if you have left it in the sauce, and add tom tomatoes tomatoes.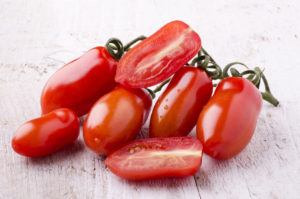 If you bought them in a box, you will sprinkle them with your hands before transferring them to platters. If you bought them fresh instead, cut them before in pieces. Now add the oregano. Do not just dry the sauce, it should not be dense. Cook the dough on the tooth, finish cooking in the saucepan and shortly before finishing, add finely chopped parsley.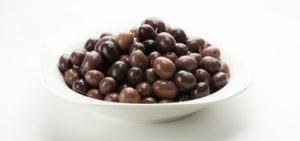 A sprinkled black pepper in crushed grains closes the plate if you like the strong. If that is not enough, the chili is already in place.