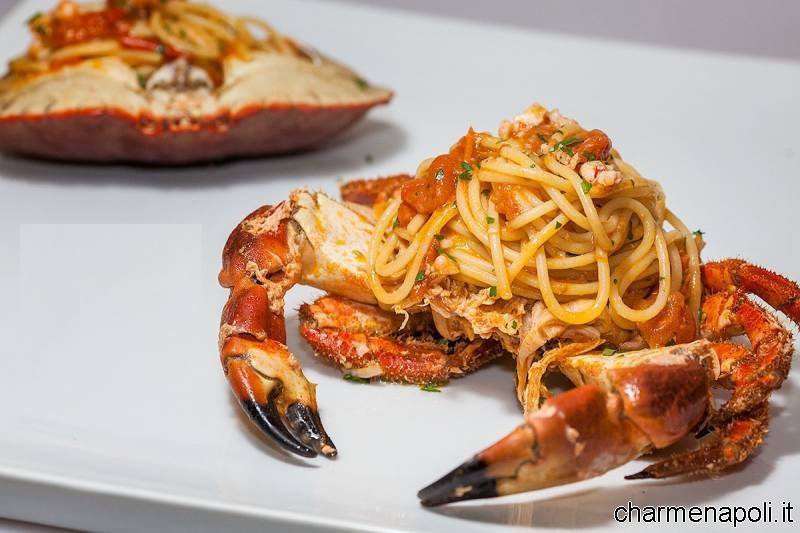 Recipes of traditional Neapolitan cuisine.
Ingredients (for 4 people):
1 kg of crab felon
500g cherry tomatoes
2 cloves of garlic
extra virgin olive oil
parsley
salt
chilli
1 cup white wine
500 grams of spaghetti
Making of recipe
Wash and break the crabs and cook them in a pot felons only extra virgin olive oil and garlic. When cooked , break the shell and put the crab in another pan with oil, garlic and red pepper, chopped parsley . After browned garlic , delete it. Do blur the cup of white wine and add the tomatoes . Add salt only after testing ( the crab releases in itself already a bit ' of salt). From the broken crab its liquid and meat will end up in the pot. Cook and then drain the noodles. Mix everything in the pan with the sauce, leaving a few seconds still on fire. If you have a bowl, put all the content in it taking care to happen to all the crabs in the head. Scenery and taste are insured.