This is  the right restaurant for those who want to taste the most  true traditional flavors of the typical Neapolitan cuisine, a stone's throw from the Archaeological Museum of Naples.
Taverna Luciana. Each dish represents the most original Neapolitan cuisine, because tradition flows in the blood of  Iolanda Canale, the queen of the restaurant pizzeria Taverna luciana.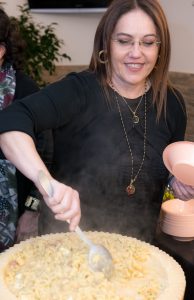 She was born and raised in a kitchen and she has been surrounded by the typical Neapolitan tastes and recipes since her early childhood. Her parents,who were already famous, are among those who have made the Neapolitan culinary tradition one of the best in the world. Iolanda grew up with the sea breeze  blowing in her hair, in Santa Lucia, the sea village which surrounds Castel dell 'Ovo. It was soon clear she had been gifted with the talent of delighting the palates of the Neapolitans, but also of tourists seeking the most true flavors of the area around the Vesuvius.
In the traditional nineteenth-century style menu of the  tavern, which is a stone's throw from the National Archaeological Museum, listed is  a special pizza one can taste.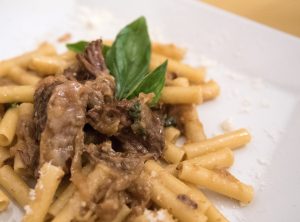 It is called "La Luciana", named after the queen of the restaurant .It is star-shaped and the special mix of its seasonings, creates an unforgettable taste: the five tips of the star are stuffed with mussels, pecorino cheese and provola; in the center of the heart of the star, there a small octopus cooked with olives and capers. Fresh sea food dishes and other homemade dishes are available every day, such as the fantastic Genovese, the most famous meat stew in the world. At the "Taverna Luciana", everyday is a festival of the true flavors of the Neapolitan cuisine.
Taverna luciana
Via Santa Teresa degli Scalzi 143, Napoli
Tel. +39 340 893 8663
Facebook page Taverna Luciana at link
https://www.facebook.com/Taverna-luc%C3%ACana-cucina-napoletana-e-pizzeria-2098409676882829/