Paolo Esposito has combined his love for good food and his passion for the great tenor Enrico Caruso in the "Ristorante Museo Caruso", a place where excellent dishes meet great music. The restaurant is in the heart of Sorrento.
In its rooms memorabilia and rare posters of the famous singer  are on show. The delicious dishes served in the restaurant take inspiration from the traditional Neapolitan cuisine, but are prepared with a modern touch.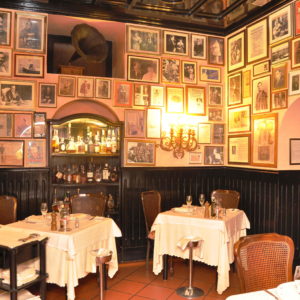 A short walk from the "Museo Ristorante Caruso", stands "La Basilica", yet another restaurant by Paolo Esposito. It owes its name to its proximity to the Cathedral of Sorrento. Its interiors are elegant, with vaulted ceilings, numerous paintings on the walls and a majestic portrayal of the erupting Vesuvius. Here it is possible to taste  gourmet dishes, inspired by tradition, and excellent pizzas.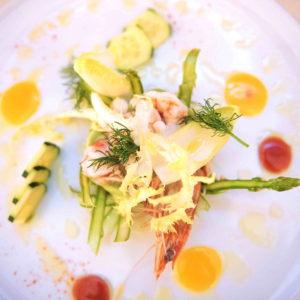 In these two restaurants it is possible to feel the magic of ancient myths, legends and enjoy great music and unique flavors, a stone's throw away from the wonderful Sorrento Coast.
Ristorante Museo Caruso
via S. Antonino 12, Sorrento (Na)
tel +39.081.807.31.56
www.ristorantemuseocaruso.com
La Basilica Ristorante Pizzeria
via Sant'Antonino, 28 – Sorrento (Na)
tel +39.081.877.47.90
www.ristorantelabasilica.com