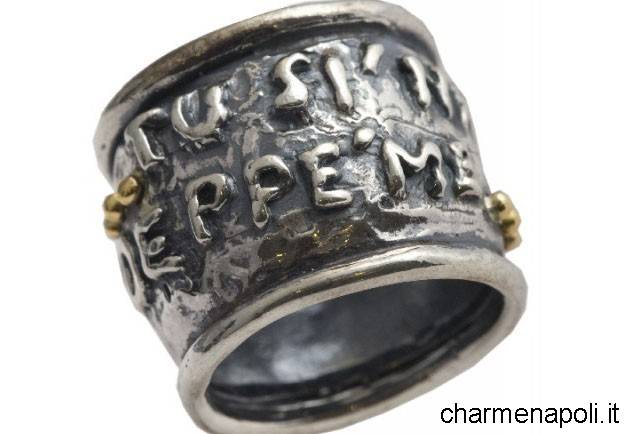 Every year, the dilemma is proposed: what do we give to their mother this time? Because, although all are of the idea that every day is goes celebrated and not only once on 365, every second Sunday of May, a cadeau, also symbolic, for "maman" it cannot miss. Better however that is a local product, thought and realized to Naples or in Campania, one of those excellences that here they produce only here. There are a little show.[charme-gallery]
The choice is ample, it is us of it for everybody and for all the pockets. For the golosones, for example, boxes green light overflowing of handicraft chocolates from the sought after tastes. An excellent as the "naked" of Gay Odin: small works of art all to be tasted that they take form in the ancient factory of Salita Vetriera, at Naples.
For the vainnest, the brand Rovian of Torre del Greco proposes a delicious bracelet mascot, everything realized in Italy, in sea line knotted to hand, embellished by pearls and elements in silver. A saucy and refined accessory at the same time, available in all the colors of the rainbow.
"I love you… assaie". it is the sentence that the jewelry designer partenopea, Stefania Caramanna has decided to engrave, instead, on the jewels in silver with details gold of the line "Scripta", ideal for the everyone mothers. In alternative, she proposes to the place of bundles of fresh flowers, mini bouquet à porter in silver, stones and small butterflies in gold, that they will accompany forever without never drying up.[charme-gallery]
For the Mother's day 2013, Nardelli Gioielli suggests, for mothers "chic minimal" that they aim to the main point, but without abdicating the elegance, the ring Rosario in gold with cross in white diamonds, now combined to black diamond, now to rubies or sapphires; and for the more fashions, earrings "Arabesque" in pink gold and diamonds that they remember refined end plots.
Who his own mother wants dressed as a American star, he cannot finally do to less than to give her one of the exclusive suit-jewel Impero Couture in chiffon, silk, taffettà, cady, tulle or organdy, embellished by paillette and crystals, more and more gettonati among the stars of the whole world, as Brooke of Beautiful, Katherine Kally Lang.