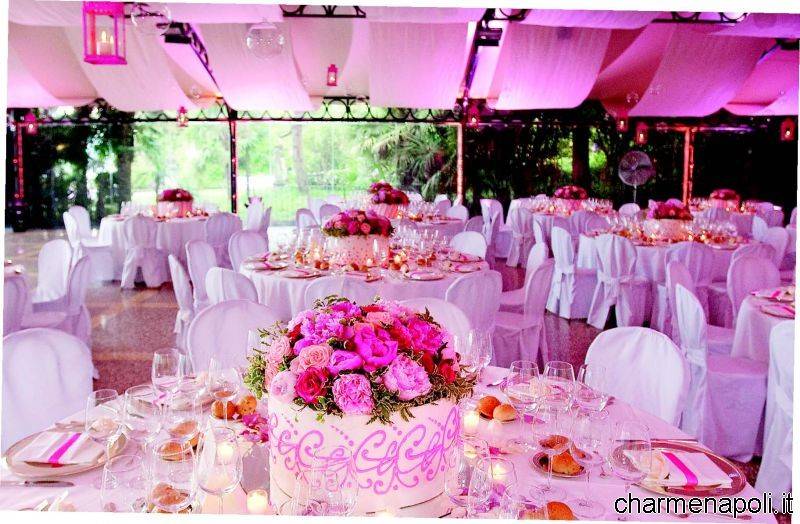 In the afternoon of Monday, May 19, in the living room of Garini Imagine Events in via Toledo in Naples, will be unveiled to future brides all the new trends and tips for organizing a perfect wedding.
To do the honors of the house will be the famous wedding planner Angelo Garini which will host the lucky ladies who do not want to look bad in their most important day, and the whole thing will really impeccable thanks to the valuable style tips Susi Sposito, the designer of Albachiara atelier.
But we find out how the project was born.
First, we assume that both professionals are united by a passion for their job, extreme attention to detail, and both can be defined, with good reason, the true architects of dreams.
Susi Sposito, with an experience of years and honors, also internationally, for years packages tailored garments and dresses with extreme care and refinement in the lines and tissues, also presented during the event Artenope, which was held recently in the magical setting of Castel dell 'Ovo.
[charme-gallery]
Garini instead is the undisputed master of the art of etiquette and refinement, eclectic and multi-talented like few others, has been able to make his passion his profession of life.
And the decision to start presenting its own trends from the living room of Naples is not random but is linked to the fact that this city, much loved and in which the architect has created beautiful weddings in locations such as the most famous Posillipo, Capri, Ravello and the island of Li Galli, counts among its features, that it has been for centuries, the history, the capital of refinement and elegance, in open competition with Paris.
And ' well, then, that Angelo Garini, Pasquale Esposito and Susi Sposito, open to the public the doors of the splendid halls of a palace where you can breathe the magic and the unique atmosphere of a city which has made the art of living and get a real school, constituting a new study of the design and creation of events and weddings.
The living room of Garini in Naples is trendy
Monday, May 19, 2014 , from 15.00 to 19.00
Via Toledo 329, Naples
For info and reservations: 08119571436
info@albachiarafashion.com