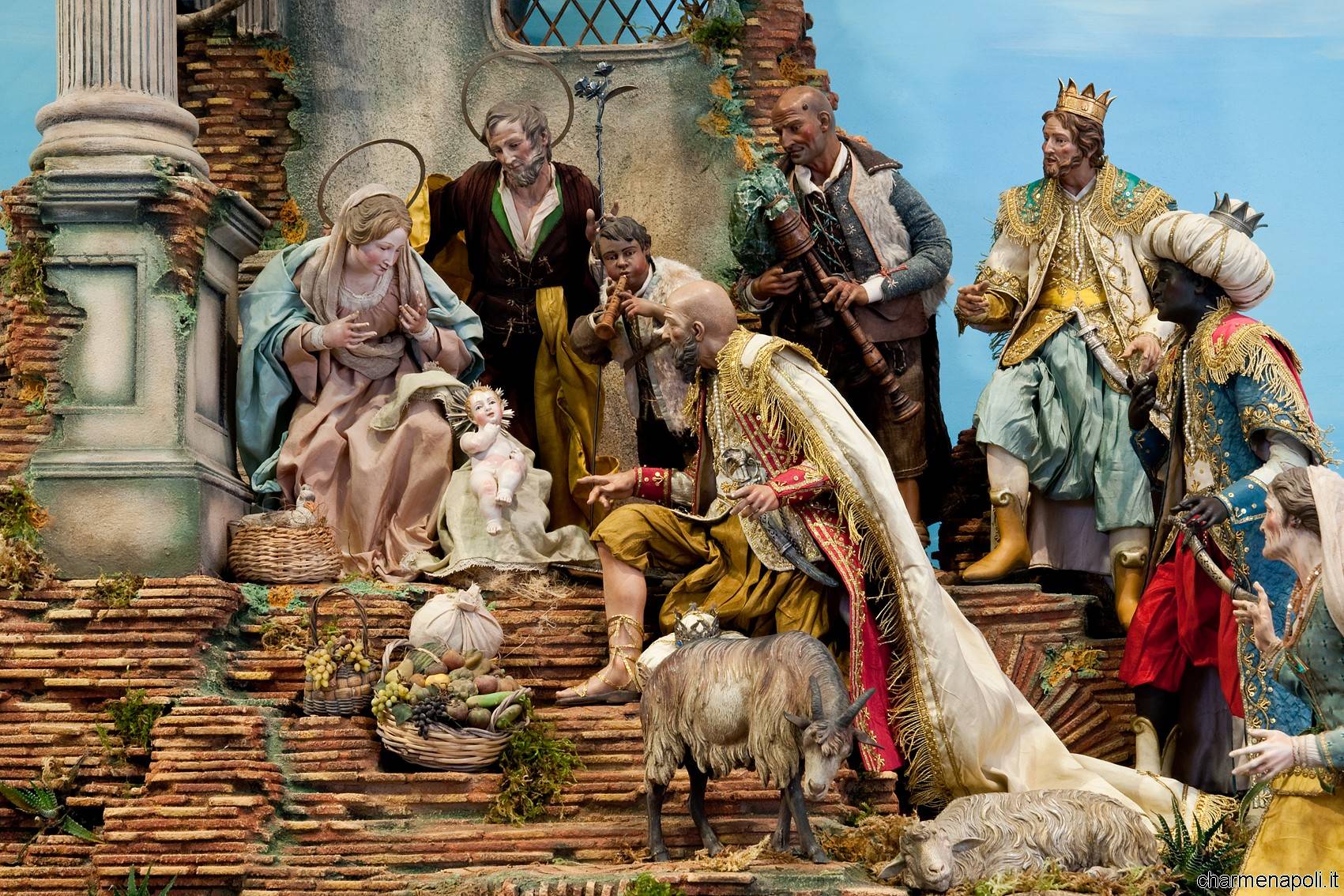 An ancient tradition that has been handed down for a long time. The prestigious art of the crib in Naples has always been the emblem of the excellence of craft production.
For the craftsmen and their precious and evocative creations inspired by the sacred sphere of the Nativity, is dedicated to the exhibition "The Neapolitan Nativity", sponsored by Claai, the Association of Craft of small and medium enterprises of the province of Naples.
A journey through the history,the customs and traditions of this unique art form was born and raised in the city of the Gulf, and that no accident took place in Naples, in the departure lounge of the airport of Capodichino.
Among the artists represented the master Umberto Pinfildi , authentic "fundamentalist" of the true and traditional Neapolitan crib , as he likes to describe himself. His , indeed, is a breakthrough for so-called "silent" , which provides, that is, the re-reading of some religious scenes typical of the crib, such as those of the Flight into Egypt of Mary and with the baby Jesus or the revision of the Holy Family , in which priority is given to the father-son relationship, starting from the position of St. Giuseppe and the Virgin Mary in the foreground behind.
Also, of great importance is the figure of the shepherd kept sheep , shown here in his physical strength , the result of careful anatomical studies. The all dictated by a personal feel, transferred to objects that Pinfildi defines as "talking" extreme synthesis of his thought.
The journey continues in the art crib with the valuable contribution of Tiziana Grassi, better known as the "doctor" who treats dolls , owner of the famous doll hospital via SpaccaNapoli . On this occasion, the fat has exposed a precious wooden sculpture, representing the Madonna's head, made ​​of wood and glass eyes. A valuable example coming directly from the old trunks of the family.