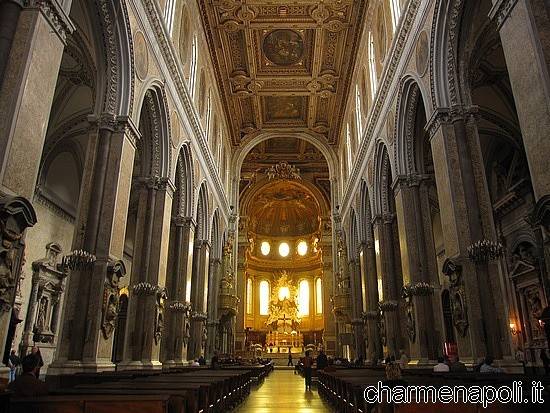 Continue in the best way celebrations dedicated to the patron saint of the city of Naples.
This evening at 20.00, within the majestic Cathedral of Naples will host a free concert by the Children's Choir and Instrumental Ensemble of the Teatro di San Carlo.
The "San Gennaro, Blood of a people" is part of the events for the Feast of San Gennaro and includes many events which extend into the capital of Campania until 27 September 2014.
But let's see in detail the program dell'imperdibile music festival this evening.
[charme-gallery]
A Director will direct the choir will be Salvatore Caputo, accompanied on the piano by Luigi Del Prete and the Director of Children's Choir, Stefania Rinaldi.
In program music by Gioachino Rossini, La Foi, L'Espérance, La Charité for female chorus and piano by Gabriel Fauré Messe Basse, for chorus and organ, Francis Poulenc, Litanies à la Vierge Noire, for women's choir and organ Bob Chilcot, Little Jazz Mass (Items solo Aluthdurage Sara and Angela Malagisi).
What else to add, miss this appointment would be a real shame.
"Concert Chorus of the Teatro di San Carlo"
Tuesday, September 23, 2014, 20:00 (free entrance)
Cathedral of Naples