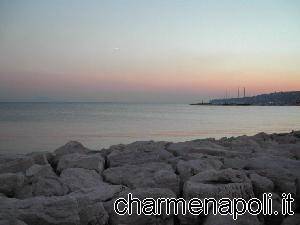 There was the young wealthy European aristocracy who did not feel the cultural and educational experience of the "Grand Tour", the training trip very much in vogue in the seventeenth century, designed to improve knowledge of the fortunate scions of noble families of the Old Continent.
The tour could last from a few months to several years, but the final destination landing was always the same for all: the beautiful country with its fascinating scenery and a mild climate that attracted many travelers.
A tradition, that of the "Grand Tour", which over time has obviously been lost or have taken on different connotations, but now back to peep hear, hear their wonderful Terra Felix.
From April to December 2014, a total of nine routes that allow you to retrace the steps and paths of travel of the eighteenth century to the discovery of the treasures of artistic, architectural and natural heritage of Campania.
The initiative, sponsored by the Cultural Heritage and Tourism of the Region Campania and built by Artecard , includes a visit to as many as 120 sites to dive deeply in the beauty of the land of Virgil and San Gennaro.
[charme-gallery]
From the majestic beauty of Naples to the idyllic area of ​​Vesuvius, passing the archaeological sites of Pompei and Ercolano where there are magical night visits in collaboration with the Mav (Virtual Archaeological Museum) to propel you to the fascinating and mysterious of Campi Flegrei.
Then continue with the steps through the most famous and evocative Gulf as Sorrento, known to be favored by artists as a place of inspiration , not to say of Ravello, with its breathtaking views and magnificent islands of Procida, Ischia and Capri. Each stage is worth a stop remarkable, if only we consider that each route would contain within it multiple paths, for a total of about 100 tourist trails.
To accompany all the great events: tastings, seminars and theatrical performances to follow the signs of history and especially after such a long journey, satisfy even the pleasures of the palate with the tasting of the products of excellent food and wine of Campania.
"In the footsteps of the Grand Tour"
April-December 2014
Info , cost and program : www.campaniartecard.it