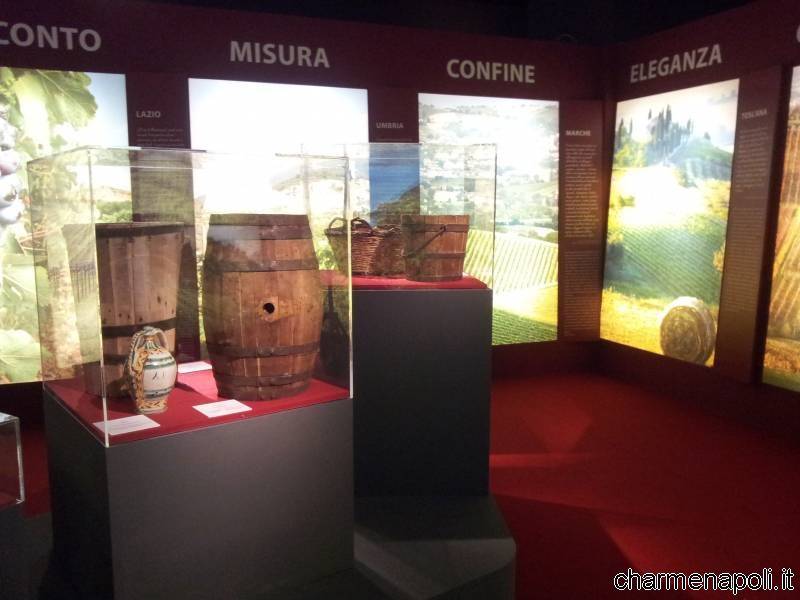 History of ancient tastes and traditions: in the Eternal City is staged the spectacle of the best wines of Campania.
Terra Felix protagonist of the exhibition "Towards 2015, the wine culture in Italy" , promoted by the Ministry of Agriculture (until November 16 ), in the striking of the Vittoriano in Rome. An event designed to tell the story of wine in the cultural heritage of Italy .
A real " story" that unfolds in the elegant rooms of the monumental complex of the capital through an exhibition in which individual regions have not only their own specific identity within the context of the wine country, but also the exceptional heritage of numbers, stories, knowledge, excellence and knowledge of which only feature. And they could never miss the precious nectars of the lands bells in this special gallery of masterpieces? Here, then "pull" the wines of Naples, Ischia and Capri; Lacrima Christ, born – according to tradition – from the pain of seeing God in the Gulf of Partenope snatched him from his kingdom, and still Falerno Massico, the best known wine and expensive antiquity, Taurasi, made of Aglianico, Fiano di Avellino, the Greek di Tufo, Falanghina Sannio, the wines of the Amalfi Coast and Cilento, just to name a few. Authentic treasures of the palate. The stars of the show Capitoline. The most tasty, tasty and super Campania.
Moreover, as is well known, the regional viticulture was concerned, in the last decade , a general restructuring, which has focused on the modernization of vineyards view to pursuing the quality and production of grapes for wine brand . It 's so that Campania wine, with its 4 PDO/ DOCG and the 15 PDO / PGI DOC and various went and stood today as a fast-growing sector.
During the event, the Terra Felix tell the wine culture in their region, as well as through wine tastings, even with the help of various texts in a historical, statistical and economic data that will be distributed to the public. In addition, in the halls of the exhibition, guests can watch a valuable art work that is able to condense and express the originality of the ancient tradition of wine in Campania: a real cellar reproduced in scale according to the tradition of the eighteenth-century Neapolitan nativity scene from  Ferrigno company of San Gregorio Armeno in Naples. As if to say that in Campania tradition, creativity and skill are intertwined with unique and valuable results.
Info: +39.081 7967353 – 081 7967367
portale.agroalimenta@regione.campania.it