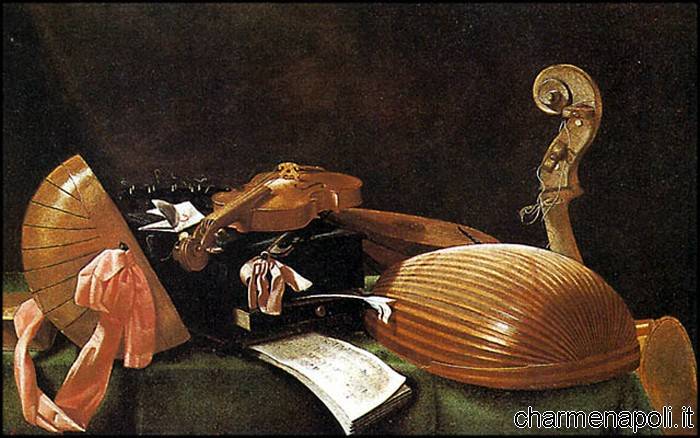 And how much beautiful music is played for the May of Monuments made ​​in Naples!
The festival of culture and tourism, which we recall is ongoing,  and will continue until June 1, 2014, offers tourists and visitors a truly wide range of events and festivals all really unique and unmissable.
After describing the tourist routes in the care of the Neapolitan schools, cultural associations and discovered the interesting artists on show in major museums of the capital, now we turn the page and dive into the fascinating world of the "seven notes". Yes, because the art of the staff takes the field to render his due recognition to the extraordinary event of the Neapolitan spring.
We start from Saturday 10 May, the date of the concert with free admission emblematic title "Love in the music",  which will be held inside the historic Basilica of San Giovanni Maggiore. Still, 18 is planning a musical tribute to the songs of Neapolitan songs by the Association Music Enrico Caruso. The same association will be at the center of another appointment , that of May 24, with the performance of the Requiem by Wolfgang Amadeus Mozart within the walls of the basilica of San Giovanni Maggiore.
Another day , another race. The charming setting of Palazzo Venezia, one of the historic buildings of a road, street SpaccaNapoli, which can not be historical, was chosen, instead ,as a venue for musical events on Saturday, May 10 to 31, provided all inside the exhibition "the living room of the nineteenth century".
Yet, Space to joyous gospel music with a concert by choirs (free entry) edited by Singin glory scheduled on May 11 at 19.00 in the church of the monastery of Santa Maria ai Monti.
We end the tour in the music scene in May with the events promoted by the Italian Touring Club which will be held every Saturday and Sunday , May 10 to 31, with guided tours, concerts and exhibitions through the early Christian sites of San Giovanni Maggiore and San Giorgio Maggiore the stories and legends of the past to the present time.
[charme-gallery]
So you just have to open your ears and be enchanted by the soothing sound of the music that will resonate on the city of the gulf, as in the famous myth of the siren Parthenope who according to legend lived on the rocks, those in front of Positano today called "Li Galli".
According to the myth, the siren failed to bewitch Ulysses with his hand and then failing in his purpose, he killed him rushing from the rocks.
The body of the siren Parthenope was brought by ocean currents among the rocks of Megaris (where today stands the Castel dell'ovo), and there found the inhabitants of the goddess, with closed eyes in the white face and long hair swaying in the water.
Was placed in a magnificent tomb, gave his name to the fishing village and became the protector of the place.
May of Monuments, stories and legends Neapolitan
1 May to 1 June 2014
Full program at: http://www.comune.napoli.it/maggiodeimonumenti2014